The Small One,
is one of our thrift store finds. Unfortunately, the book is now out of print. My son loves this book and requests it all the time. If you can get your hands on a copy it is a sweet story. The Small One board book is based on the Disney animated movie.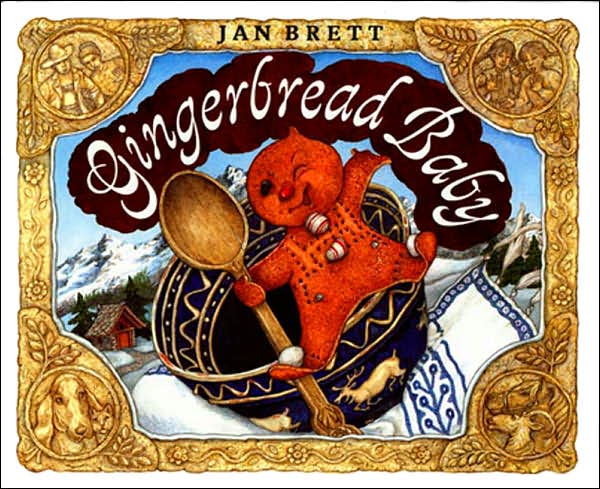 Gingerbread Baby
Today we will be reading Gingerbread Baby, making gingerbread playdough and playing with gingerbread bean bags. I found the idea for the gingerbread activities at Oopsey Daisy.
I used this craft kit from Hobby Lobby to make gingerbread bean bags. I purchased them half off so they were a good buy and faster than making my own version.
We also played with these magnetic gingerbread people and house. I had these from my teaching days. We used them to count to five and introduce patterns.
I will be using the recipe below to make my gingerbread playdough. If you don't have all of the spices you can always adjust the recipe to use what you have on hand.
Gingerbread Playdough Recipe
Ingredients:

1 tablespoon ground ginger

3 teaspoons cinnamon

1/2 teaspoon ground nutmeg

1/4 teaspoon ground cloves

1/4 teaspoon allspice

1 C Flour

1 C Water

1/4 C Salt

1 TBSP Vegetable Oil

2 tsp Cream of Tarter


Mix dry ingredients together in a medium sauce pot
Over medium heat stir constantly until a ball forms